T-Mobile is Warning that a data breach has exposed the names, date of birth, Social Security number and driver's license/ID information of more than 40 million current, former or prospective customers who applied for credit with the company. Get Secured Now with Norton 360
Jacob Roberts, a freshman in Louisiana Tech University's Computer Science program, has been selected for a prestigious U.S. Department of Defense Science, Mathematics, and Research for Transformation Scholarship (DoD SMART Scholarship).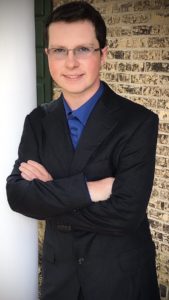 The DoD SMART Scholarship provides academically successful students with full tuition for up to five years, summer internship opportunities, a stipend, and full-time employment with the Department of Defense after graduation. This unique opportunity offers students hands-on experience at one of more than 200 of the nation's most innovative laboratories across the Department of Defense. In addition, during summer internships, SMART Scholars work directly with experienced mentors on defense-related projects, gaining valuable technical skills.
"I am so honored to be given this opportunity," he said, "and I can't wait to see what possibilities arise in the future during my time at Louisiana Tech and during my SMART internships."
By the time he begins his first internship in summer 2022, Roberts expects to have a solid background in computer science and cyber security methods from his coursework.
"As a freshman, my classmates and I have already learned the basics of computer science and cyber security and how to apply them to real-life situations. In addition, we have the skills to apply theory to real-world threats because of the Living with Cyber freshman series that Louisiana Tech offers first-year computer science and cyber engineering students. We work hands-on, coding and building with Raspberry Pi systems beginning in our first fall quarter in the programs.
"Another reason that I feel prepared for a career in cyber security is that professors in the computer science and cyber engineering programs give each student personalized attention since the classes are small. I'm able to ask questions and get answers in a way that might not be possible in a larger class. Mr. [Kyle] Prather [adjunct instructor of computer science and creative development director of the Thingery at Louisiana Tech] made it his mission to make sure that every student in my freshman series classes learned the basic theory and skills."
The Department of…
https://spinsafe.com/wp-content/uploads/2021/06/hale-hall-homepage.jpg
800
1200
SecureTech
https://spinsafe.com/wp-content/uploads/2016/11/spinsafelogo-1.png
SecureTech
2021-06-03 00:30:05
2021-06-03 00:30:05
Computer Science freshman awarded prestigious DoD SMART Scholarship