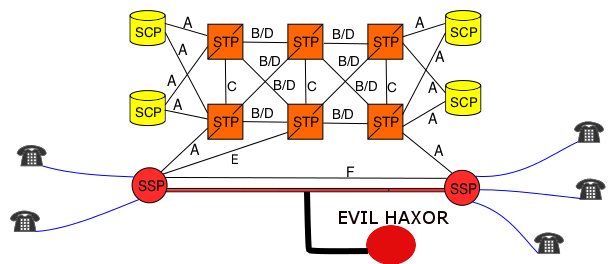 A documented weakness in Signaling System 7 has been shown to allow widespread interception of phone calls and text messages (SS7 is the public switched telephone network signaling protocol used to set up and route phone calls; it also allows for things like phone number portability). This weakness in SS7 can even undermine the security of encrypted messaging systems such as WhatsApp and Telegram.
In an April segment of 60 Minutes, Democratic Congressman Ted Lieu of California allowed hackers to demonstrate how they could listen in on his calls. In light of the mass leak of congressional staffers' contact information by hackers, Congressman Lieu is now urging the Federal Communications Commission to take action quickly to fix the problem with SS7. The hackers are purportedly tied to Russian intelligence.
The vulnerability in SS7 was revealed in a presentation at the RSA security conference in March. It exploits the use of SS7 by cellular networks to handle billing and phone location data for call routing. The vulnerability is open to anyone with access to SS7 signaling. This includes not just telecommunications companies that have "roaming" relationships with a phone's primary carrier, but any state actor or hacker who has access to those companies' networks. Using SS7, an attacker could create a proxy to route calls and text messages. He could intercept them and record them without the knowledge of the people on either end of the communications. An attacker could also spoof texts and calls from a number.
Read 3 remaining paragraphs | Comments
https://spinsafe.com/wp-content/uploads/2016/11/spinsafelogo-1.png
0
0
https://spinsafe.com/wp-content/uploads/2016/11/spinsafelogo-1.png
2016-08-28 05:01:10
2016-08-28 05:01:10
Congressman to FCC: Fix phone network flaw that allows eavesdropping