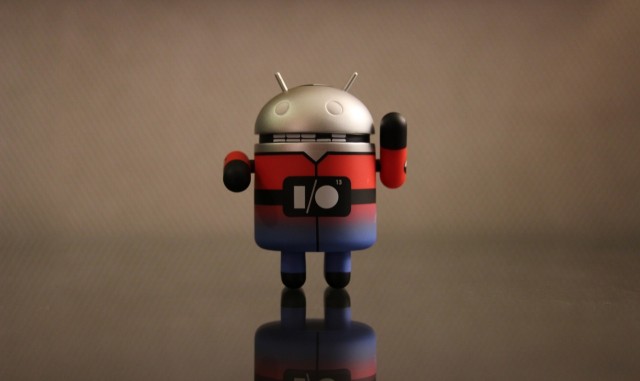 Google covered a lot of ground in its three-and-a-half-hour opening keynote at Google I/O yesterday, but one thing it didn't announce was the oft-rumored next version of Android. However, persistent rumors insist that the elusive Android 4.3 is still coming next month—if that's true, why not announce it at I/O in front of all of your most enthusiastic developers?
The answer is that Google did announce what amounts to a fairly substantial Android update yesterday. They simply did it without adding to the update fragmentation problems that continue to plague the platform. By focusing on these changes and not the apparently-waiting-in-the-wings update to the core software, Google is showing us one of the ways in which it's trying to fix the update problem.
Consider the full breadth of yesterday's Android-related improvements: you've got an update to the Android version of Google Maps, due this summer, that incorporates some of the features of the iOS version and the new desktop version. There's a WebGL-capable version of Chrome for Android and an entirely new gaming API. A shotgun blast of improvements are coming to the Google Play Services APIs. And that's to say nothing of the products that affect Google's services across all supported platforms: Google Play Music All Access (say that five times fast), Hangouts, and Search improvements.
Read 7 remaining paragraphs | Comments

Ars Technica » Technology Lab
https://spinsafe.com/wp-content/uploads/2016/11/spinsafelogo-1.png
0
0
SecureTech
https://spinsafe.com/wp-content/uploads/2016/11/spinsafelogo-1.png
SecureTech
2013-05-17 05:03:17
2013-05-17 05:03:17
How Google updated Android without releasing version 4.3