They do great work at Pew Research Center but someone on their social media team could stand a refresher course in basic math. See this tweet: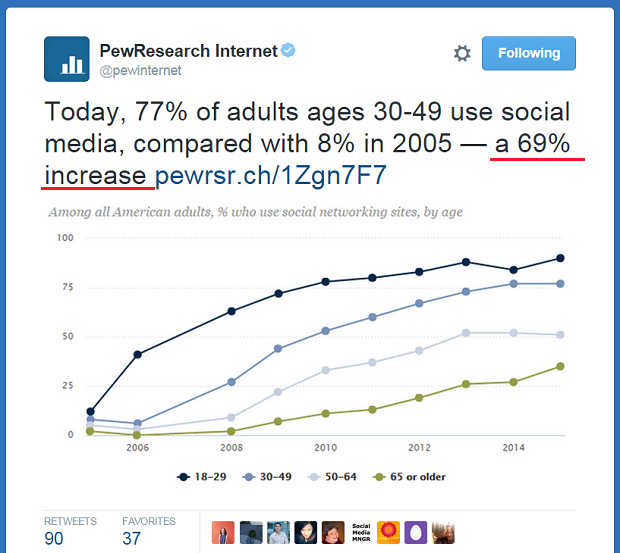 A 69% increase?
Even though I possess the notoriously limited math skills of a journalist, I can tell you – with the help of a calculator – that the increase was actually 862.5%. I also know better than to add or subtract percentages.
More than 24 hours later and the organization's Twitter account has neither corrected nor acknowledged the rather embarrassing error, even though it was noted by a couple of followers.
To read this article in full or to leave a comment, please click here
https://spinsafe.com/wp-content/uploads/2016/11/spinsafelogo-1.png
0
0
https://spinsafe.com/wp-content/uploads/2016/11/spinsafelogo-1.png
2015-10-18 18:15:43
2015-10-18 18:15:43
PewResearch Internet flunks math