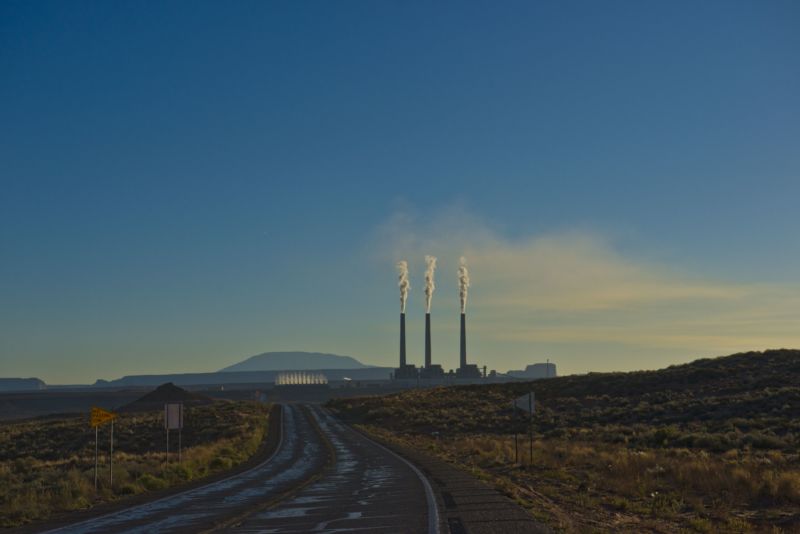 Two investment companies that had been negotiating a purchase of the Navajo Generating Station (NGS) outside of Page, Arizona, have decided to end talks without purchasing the coal plant. The 2.25 gigawatt (GW) plant is the biggest coal plant in the Western US, and it has been slated for a 2019 shutdown. That decision came in early 2017, when utility owners of the plant voted to shut it down, saying they could find cheaper, cleaner energy elsewhere.
The 47-year-old plant employs hundreds of people from the Navajo and Hopi tribes in the area. It is also served by Arizona's only coal mine, the Kayenta mine, which is owned by the world's largest private coal firm, Peabody Energy. After the news of NGS' proposed shutdown, Peabody began a search for a potential buyer for the coal plant so as not to lose its only customer.
The Salt River Project, the majority-owner of NGS, published a press release on Thursday saying Peabody Energy retained a consulting firm to identify potential buyers of the massive coal plant. That firm came up with 16 potential buyers who had expressed some interest. Salt River Project says that it hosted numerous tours for prospective buyers and set up meetings with various regulators as well as the Navajo Nation. Ultimately, a Chicago firm called Middle River Power and a New York City firm called Avenue Capital Group (which invests in "companies in financial distress") had entered into negotiations to potentially take over the coal plant and keep it running.
Read 8 remaining paragraphs | Comments
https://spinsafe.com/wp-content/uploads/2016/11/spinsafelogo-1.png
0
0
https://spinsafe.com/wp-content/uploads/2016/11/spinsafelogo-1.png
2018-09-22 14:02:00
2018-09-22 14:02:00
Potential buyers for largest coal plant in the Western US back out