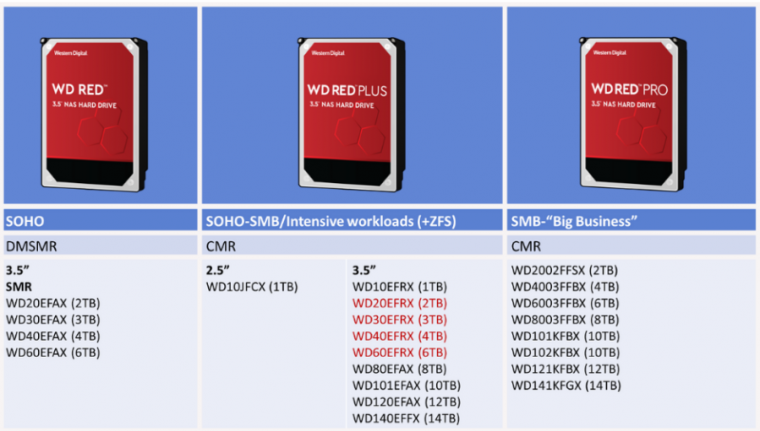 Update 5:08pm ET: Pricing
Ars asked a senior Western Digital executive about pricing on the new Red and Red Plus lines. The initial answer given was "in general, we expect WD Red drives will be priced below WD Red Plus drives." When asked to comment on how prices of the existing EFRX and EFAX models will shift in order to make Red less expensive than Red Plus, the only response was "I can only comment on the [preceding] at this time," followed by "WD Red Plus will be available in August time period."
Original story 7:34am ET
Last night, a Western Digital executive reached out to Ars to let us know of a blog post concerning their controversial Red drives.
The company is taking a new branding initiative to clarify the technology used in its NAS drives—in the near future, "WD Red" will exclusively mean disks using Shingled Magnetic Recording technology, and "WD Red Plus" will mean disks using Conventional Magnetic Recording.
Read 15 remaining paragraphs | Comments
https://spinsafe.com/wp-content/uploads/2016/11/spinsafelogo-1.png
0
0
https://spinsafe.com/wp-content/uploads/2016/11/spinsafelogo-1.png
2020-06-25 05:05:25
2020-06-25 05:05:25
Western Digital adds "Red Plus" branding for non-SMR hard drives