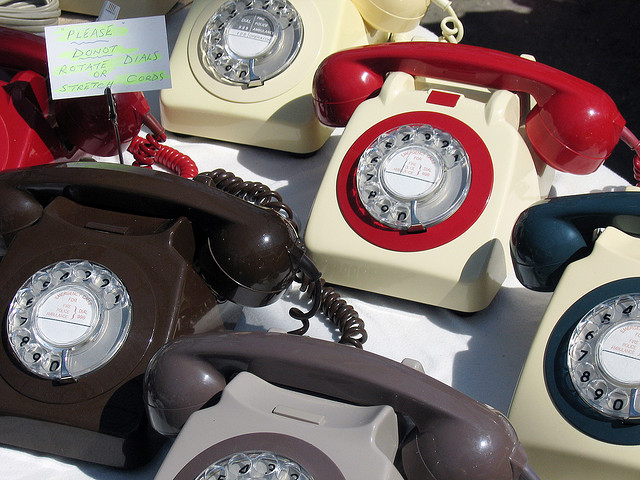 Update: We're in the last throes of winter break 2019, which means most Ars' home office phones can stay dormant for a few more days. As such, we've been resurfacing a few classics from the archives—the latest being this look at how SIP (Session Initiation Protocol) won the VoIP protocol wars once upon a time. This story first appeared on December 8, 2009, and it appears unchanged below.
As an industry grows, it is quite common to find multiple solutions that all attempt to address similar requirements. This evolution dictates that these proposed standards go through a stage of selection—over time, we see some become more dominant than others. Today, the Session Initiation Protocol (SIP) is clearly one of the dominant VoIP protocols, but that obviously didn't happen overnight. In this article, the first of a series of in-depth articles exploring SIP and VoIP, we'll look at the main factors that led to this outcome.
A brief history of VoIP
Let's go back to 1995 in the days prior to Google, IM, and even broadband. Cell phones were large and bulky, Microsoft had developed a new Windows interface with a "Start" button, and Netscape had the most popular Web browser. The growth of the Internet and data networks prompted many to realize that it's possible to use the new networks to serve our voice communication needs while substantially lowering the associated cost. The first commercial solution of Internet VoIP came from a company called VocalTec; their software allowed two people to talk with each other over the Internet. One would make a local call to an ISP via a 28.8K or 36.6K modem and be able to talk with friends even if they lived far away. I remember trying out this software, and the sound was definitely below acceptable quality. (It frequently sounded like you were attempting to speak while submerged in a swimming pool.) However, the software successfully connected two people and introduced real-time voice conversation for a bandwidth-constrained network.
Read 23 remaining paragraphs | Comments
https://spinsafe.com/wp-content/uploads/2016/11/spinsafelogo-1.png
0
0
https://spinsafe.com/wp-content/uploads/2016/11/spinsafelogo-1.png
2020-01-01 04:30:27
2020-01-01 04:30:27
Wired for sound: How SIP won the VoIP protocol wars