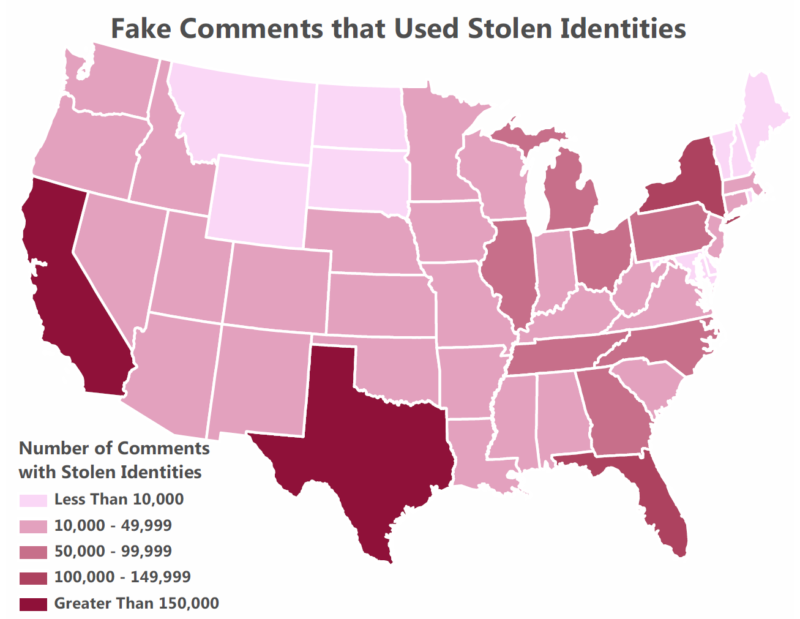 An analysis of public comments on the FCC's plan to repeal net neutrality rules found that 2 million of them were filed using stolen identities. That's according to New York Attorney General Eric Schneiderman.
"Millions of fake comments have corrupted the FCC public process—including two million that stole the identities of real people, a crime under New York law," Schneiderman said in an announcement today. "Yet the FCC is moving full steam ahead with a vote based on this corrupted process, while refusing to cooperate with an investigation."
Some comments were submitted under the names of dead people.
Read 14 remaining paragraphs | Comments
https://spinsafe.com/wp-content/uploads/2016/11/spinsafelogo-1.png
0
0
https://spinsafe.com/wp-content/uploads/2016/11/spinsafelogo-1.png
2017-12-14 05:01:07
2017-12-14 05:01:07
2 million people—and some dead ones—were impersonated in net neutrality comments