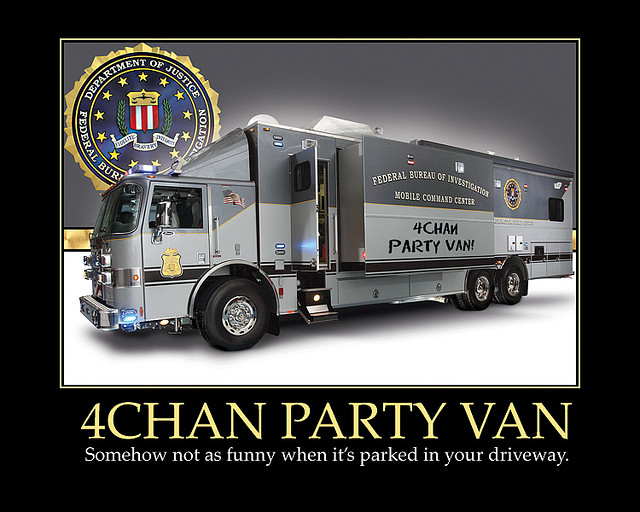 One Sunday late last month, administrators at Orlando, Florida-based TorGuard were in high spirits. They had just successfully rebuffed the latest in a series of increasingly powerful denial-of-service attacks designed to cripple their virtual private networking service. Despite torrents of junk traffic that reached peaks as high as 15Gbps, the admins had neutralized the offensive by locking down the TorGuard servers and then moving them behind the protective services of anti-DoS service CloudFlare.
"This seemed to anger the attackers, however, because on Monday things got a bit more personal," TorGuard administrator Ben Van Pelt told Ars. "Unable to spam, DDoS, hack, or social engineer us, they employed the tactics of the '4chan party van.' Throughout the day our office received multiple unrequested deliveries from local pizza chains, Chinese food, and one large order of sushi. A handful of local electricians and plumbing services were also disappointed to be turned away. To my knowledge no fake calls have been placed to law enforcement yet, however nothing would surprise me at this point."
The two-month-long campaign of harassment and attacks, which Van Pelt suspects was carried out by a competing virtual private networking service, illustrates the lengths some people will go to goad their online adversaries. His experience provides a vivid account of what it's like to be on the receiving end of a relentless stream of distributed denial-of-service attacks and ultimately what can be done to mitigate them.
Read 14 remaining paragraphs | Comments
https://spinsafe.com/wp-content/uploads/2016/11/spinsafelogo-1.png
0
0
SecureTech
https://spinsafe.com/wp-content/uploads/2016/11/spinsafelogo-1.png
SecureTech
2013-11-12 21:03:13
2013-11-12 21:03:13
How one site beat back botnets, spammers, and the "4chan party van"