Edgar Antillon, owner of a Colorado barbecue joint called Rubbin' Buttz, had a dumb idea that he says started as a "joke:" Let's declare June 11 "White Appreciation Day," complete with a 10% discount for white customers. A scribbled sign was posted on the door.
And then, since not everyone finds racism funny, some took it out on the Rubbin' Buttz website.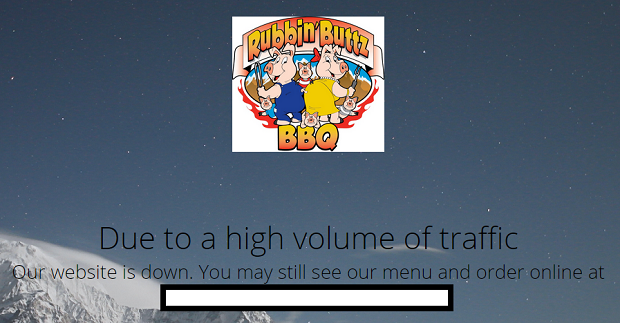 It's difficult to tell from a small sample size whether Antillon is as racist as his "joke" would indicate or merely a dunderhead without an ounce of common sense. Despite a wave of criticism, the eatery's Facebook page indicates that he's sticking to his guns, so the answer may be both.
To read this article in full or to leave a comment, please click here
https://spinsafe.com/wp-content/uploads/2016/11/spinsafelogo-1.png
0
0
https://spinsafe.com/wp-content/uploads/2016/11/spinsafelogo-1.png
2015-05-09 00:19:06
2015-05-09 00:19:06
Racist stunt gets BBQ joint knocked offline