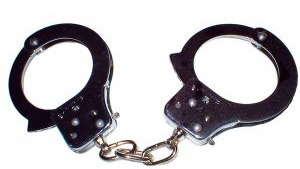 A Russian national has admitted to carrying out the largest-known computer hack on a US bank. His 2014 breach of JPMorgan Chase generated hundreds of millions of dollars in illicit revenue and stole the data of more than 80 million JPMorgan clients.
Andrei Tyurin, 35, whose last name is also spelled Tiurin, also pleaded guilty to hacks against other US financial institutions, brokerage firms, and other companies. In all, he pleaded guilty in federal court to computer intrusion, wire fraud, bank fraud, and illegal online gambling as part of a securities-fraud scheme carried out by co-conspirators.
Prosecutors said that the from 2012 to mid-2015, Tyurin carried out a massive computer-hacking campaign that stole data belonging to more than 100 million customers of the targeted companies. The 2014 intrusion on JPMorgan alone resulted in the theft of more than 80 million customer records, making it the largest—or at least one of the largest—data hacks against a US financial institution.
Read 6 remaining paragraphs | Comments
https://spinsafe.com/wp-content/uploads/2016/11/spinsafelogo-1.png
0
0
https://spinsafe.com/wp-content/uploads/2016/11/spinsafelogo-1.png
2019-09-24 05:00:59
2019-09-24 05:00:59
Russian national confesses to biggest bank hack in US history