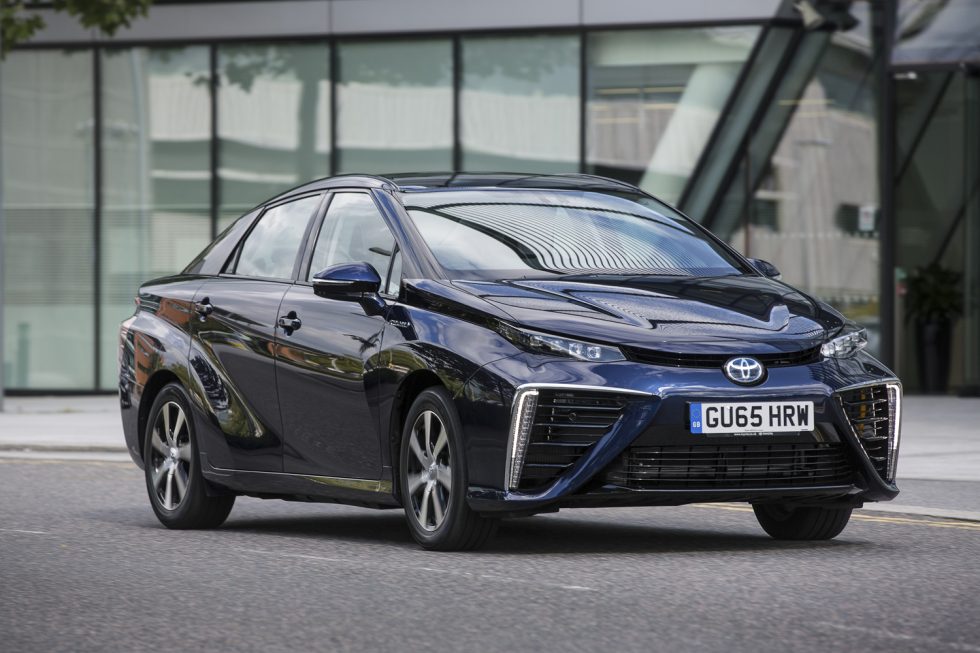 Early adopters pay for the privilege of having the latest technology. That will certainly be true for the dozen UK customers who will take delivery of a new Toyota Mirai by the end of the year. Buying one outright will mean laying out an eye-watering £66,000 for the mid-sized fuel cell hybrid—more than twice the price of the similarly-sized, but utterly conventional, Toyota Avensis saloon. Most Mirai customers will probably opt for a lease deal which includes servicing and the £10-a-kilo cost of hydrogen fuel, for a still-hefty £750 monthly fee.
What they will get, according to Mirai chief engineer Yoshikazu Tanaka, is an innovation "even greater than that of the first-generation Prius"—a usable, capable four-door saloon powered by electricity that's generated by reacting hydrogen and oxygen together in a fuel cell stack, a technology that Toyota has been developing in-house for automotive use since 1992.
Toyota expects the Mirai to be attractive to individuals and organisations interested in the environment, or in advanced technology. Transport for London, private hire service Green Tomato Cars, and hydrogen producer ITM Power are among the first customers. Ultimately, the company's ambition is to sell 30,000 fuel cell vehicles a year worldwide by 2020.
Read 17 remaining paragraphs | Comments
https://spinsafe.com/wp-content/uploads/2016/11/spinsafelogo-1.png
0
0
https://spinsafe.com/wp-content/uploads/2016/11/spinsafelogo-1.png
2015-11-16 05:01:22
2015-11-16 05:01:22
Toyota Mirai review: A futuristic, super-smooth hydrogen fuel cell car